Our Favorite Products
A short list of some of our most favorite candles. These candles are handmade in San Diego, CA using our own alchemic process to bring a transformative experience to you. We only use US grown, natural soy wax for all of our candles.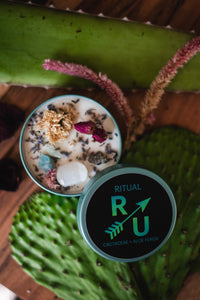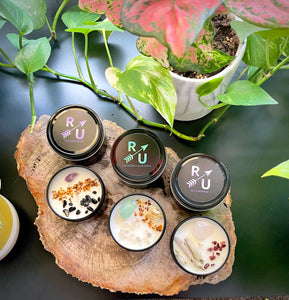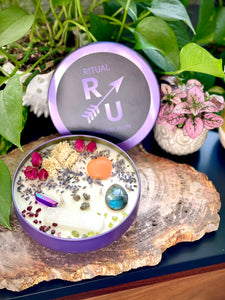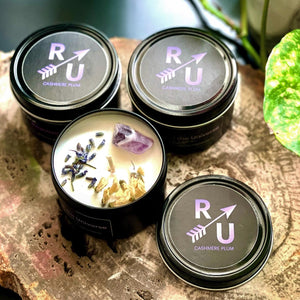 RU Beard Oil
We have a huge passion for pogonotrophy, the act of cultivating, or growing and grooming, a mustache, beard, sideburns or other facial hair. We have worked tirelessly for a few years now to create the perfect blend of natural oils and no preservatives to help you grow and maintain your facial hair. This is a handcrafted blend of Jojoba, Argan, Sweet Almond, and Apricot Kernel Seed Oils. We know you will love how your facial hair will look and feel after using our beard oil.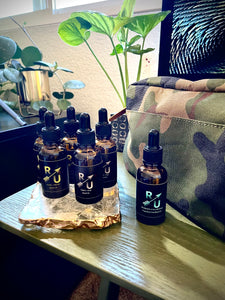 RU Personal Care
Here are some of our handcrafted personal care itmes.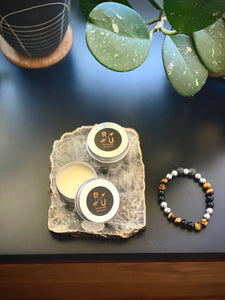 Residents of the Universe
The idea for our brand came as a result of 2020. During the time of quaratine from the Covid-19 pandemic and the BLM movement, we wanted to create a brand infused with honed intentions of sending love, empathy, and peace back out into the world. We at RU want to send peace and harmony to everyone, respect for all mankind, and compassion and empathy to everyone. We will never know what it is like to walk in your shoes, but know we are walking here beside you, because we are all Residents of the Universe and together we can do anything.
We have chosen to work with local and independent artists for some of our product presentations. We love the talent that surrounds us here in San Diego, CA and wanted to thank them for believing in us to let us use their creations. We know the best art comes from inspiring each other. Thank you Luxi at Luxi Kawaii Art, Nick at Weird Love, Dee at Sweet Dee Art, Kate at Flight of Fancy Design, Kim at StarKissedEssentials, and Damien at Haberdash hats.
We get all of our stones and crystals from our favorite local metaphysical shop in South Park, San Diego Crystal Blue Vibrations. You can experience our products in person at Emerald & Ivy Floral and Gold Dust Collective You can also find us at Sea Hive Station in Liberty Station, San Diego, CA. We are in a few salons as well, The Full Circle Salon in Jupiter, FL and Salon Del Mar in Santa Fe, NM.
You can email us directly at Russell.We.Are.RU@gmail.com.